Welcome back, your dreams were your ticket out. Welcome back, to that same old place that you laughed about.
SUBMIT A TICKET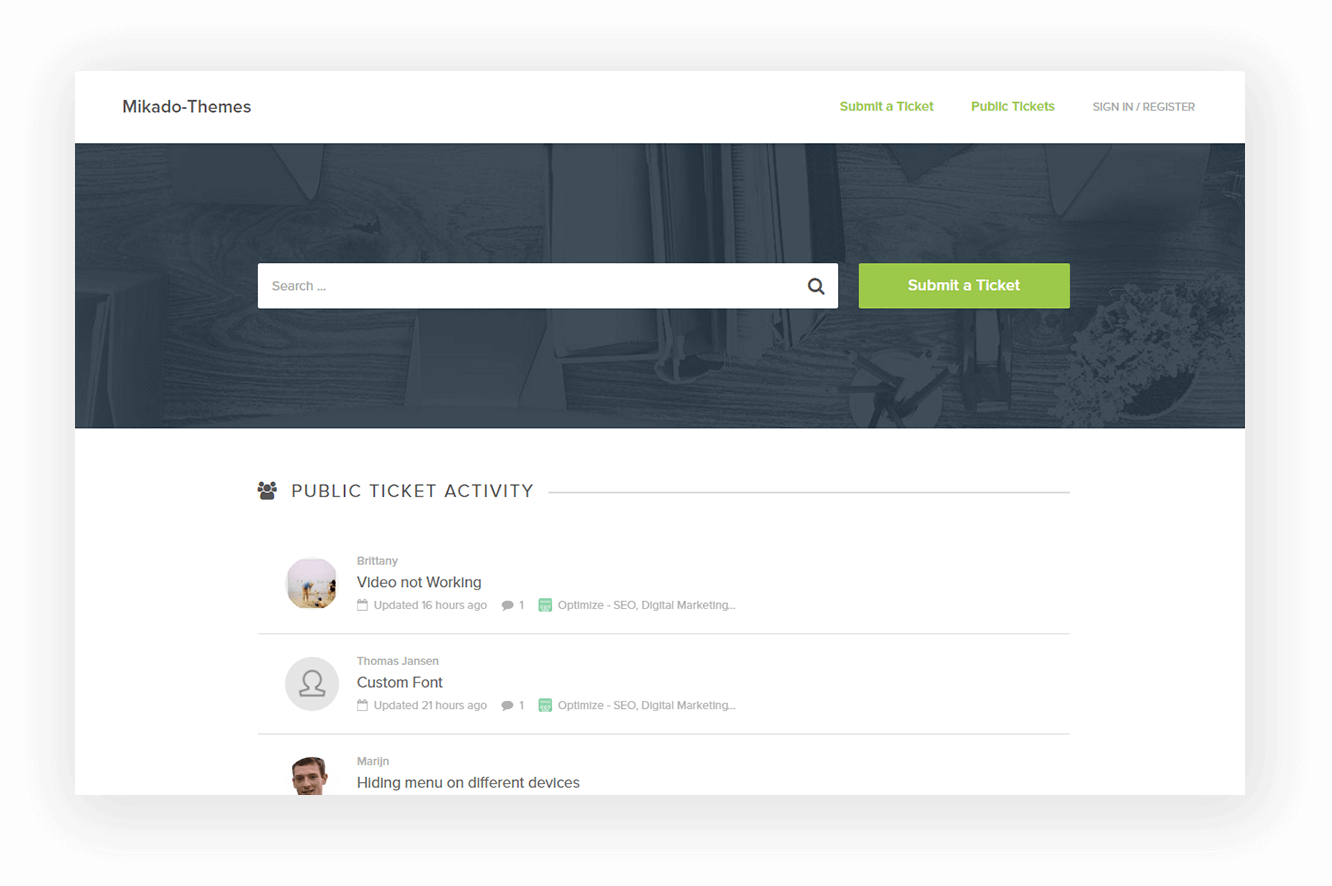 Our friendly support team is always ready
With our intuitive, drag and drop & front end page builder, you'll be able to focus on what truly matters: your creative choices.

Submit Ticket
If you have any questions please submit a ticket.

Submit Ticket
Your ticket will be assigned to one of our agents.

Submit Ticket
Our support team will provide you with the best solution for your problem.